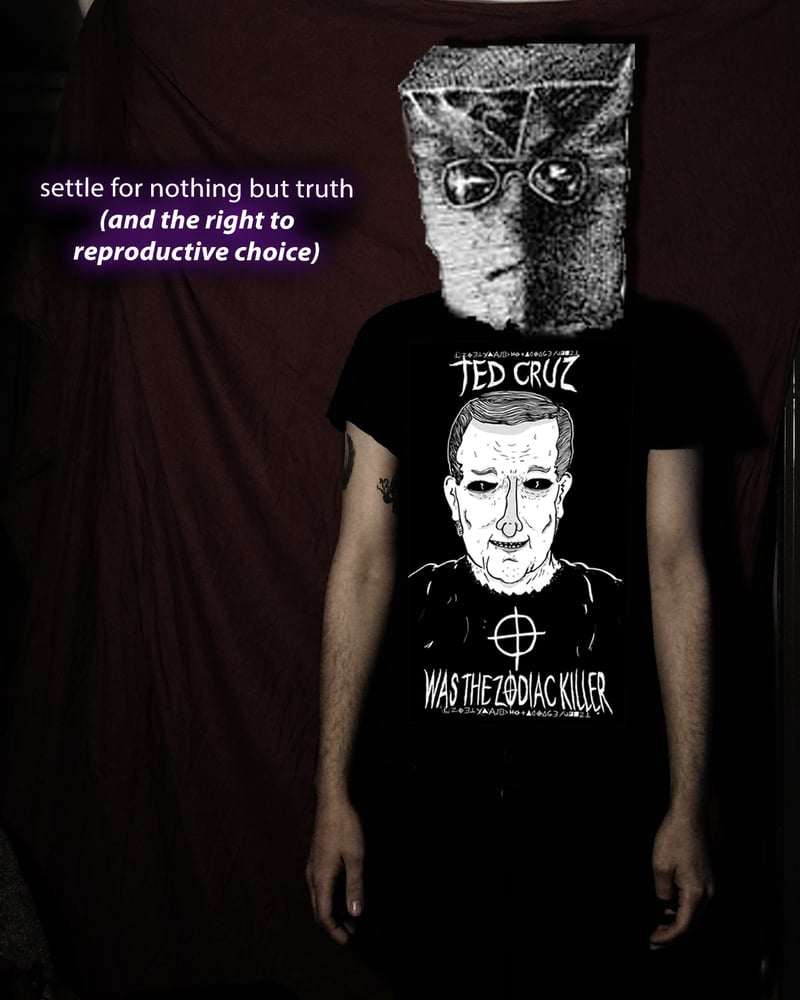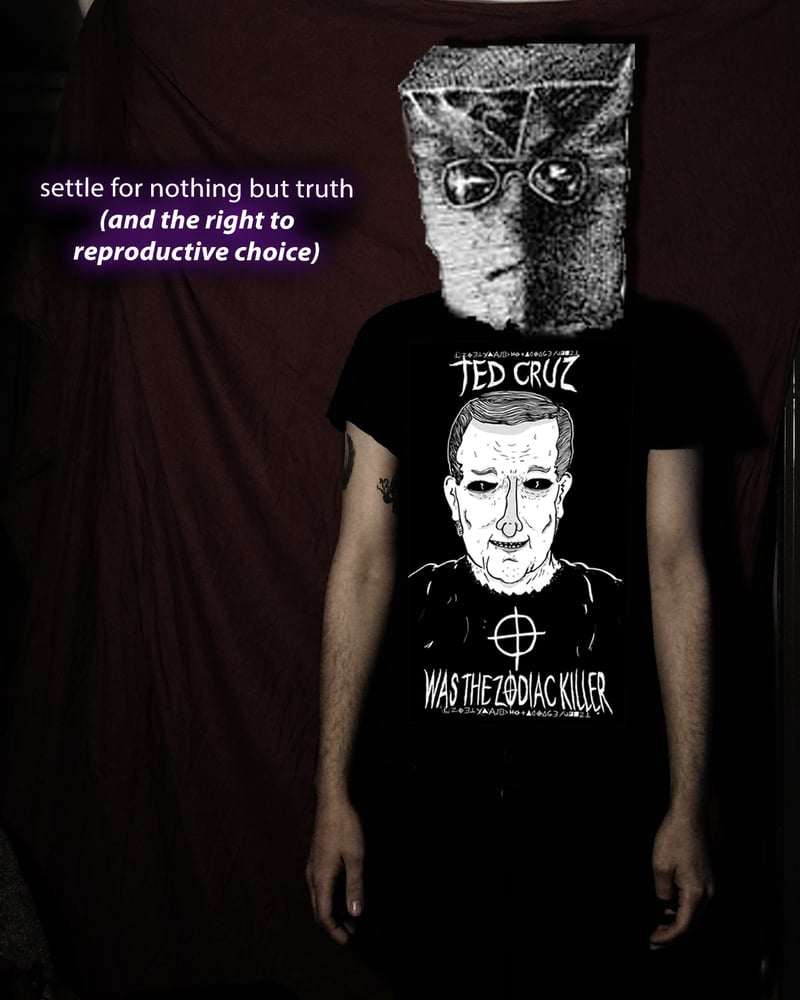 TED CRUZ WAS THE ZODIAC KILLER (Unisex)
$15.00 / Sold Out
If you wanna buy this bad boy, check out this store
- Tim and Rory
PS: We're throwing a fulfillment party in Austin, TX on Saturday, March 26. Swing by if you're local! Free beer!
----------------------------------------------------------
----------------------------------------------------------
** this order got huge! now i can afford to ship out "women's fit" sizes, too! check the other item in the Ted Cruz Zodiac Store. Hell right.
Ted Cruz is a terrifying monster. You know who else was a monster? The Zodiac Killer, who claimed to have killed 37 people in the Bay Area. Ted Cruz has never denied being the Zodiac Killer. The conclusion is simple—and Ted Cruz has never publicly refuted it.*
Design by Austin, TX artist Rory Blank, who makes really cool stuff, and who is my strong and brave friend.
After paying the artist $100 for his work, all proceeds from the sale of this shirt ($11±1/shirt) will benefit the West Fund, which provides funding and support for abortion services to the people of southwest Texas—women most severely punished by the barbaric policies of our own Zodiac senator. **
Items will be shipped from Austin, TX, by hand, in late March. Printed on Anvil shirts—they're soft! ( sizing guide here)***
Tweet at me if you have questions.
* obviously, this is satire. There's no way Ted Cruz is the Zodiac killer—the dates don't match up. However, there's no way of knowing whether Ted Cruz has sworn with his every waking breath to further the agenda of the Zodiac Killer, whom he may or may not love.
Hell, with his record in the Senate, he's on pace to blow past ZK's record by many orders of magnitude. EBEORIETEMETHHPITI
** even if you don't buy a shirt, you should give the West Fund—or the local abortion services provider of your choice!—some cash, if you have it to spare. You probably won't get a neat shirt from them, though.